Red Carpet Recap: Hits and Misses of the 2012 Emmy's
2:03 PM
On the red carpet there were winners, there were losers, and then there was Angie leg 2.0. I think we all recall how Angelina Jolie's skanky right leg quickly became the break out star of the 2012 Oscars, to which I say PSH! Obvs Team Jen 4 life. Apparently Angie is not the only betch in this town who's desperate for some attention. TV's leading ladies must have taken notes and tried to reenact, or in the case of Heidi Klum, one up Ang. Why have one slit when you can have two? Heidi is obviously gorg, but this seems a bit much... dare I say desperate? Like why don't you just jump rope down the red carpet if you want attention? I realize she's not human, she's a supermodel, therefore the same rules may not apply but I just didn't get it. Sometimes less is more girlfran...

Miss #2 goes to Emmy newcomer, Lena Dunham in her bulky Prada dress. Unflattering is an understatement and I'll leave it at that.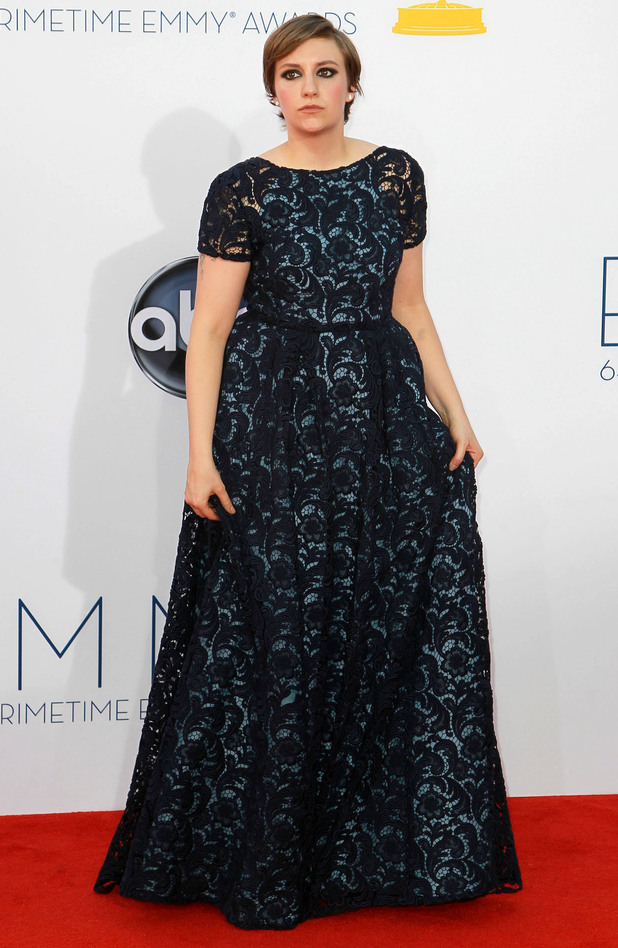 Miss #3 goes to the beautiful Julianne Moore in her bright yellow Christian Dior dress. Terrible cut, the color is reminiscent of a school bus, and I know us gingers need to be careful about sun exposure and all, but is that a rash guard or a dress?! This is the kind of thing I see ginger babies wearing at the beach for crying out loud! She can do much better than this. PeriodTheEnd.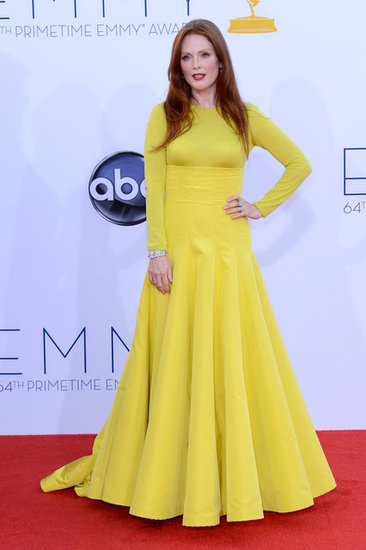 Now onto the good stuff. FBLA's top 3 looks from the Emmy's red carpet are as follows:
Emilia Clarke in Chanel Couture. I'm obsessed.
January Jones in Zac Posen. Seriously bad ass in this dress.
Padma Lakshmi in Monique Lhuillier Resort 2013... I mean, she's perfection.
FBLA runner up for best dressed goes to Sofia Vergara because she's gorg, her bod is bangin' and she looks like a magical mermaid in this teal
Zuhair Murad
dress!
Unfortunately for her she did suffer a wardrobe
malfunction 20 minutes before she went on stage to accept an award for Modern Family... but fortunately for us she tweeted photos of it! How cool is she? And how hot is that a$$?! You go girl.
Who are your picks for best and worst dressed? Thoughts on my choices above? Bueller?